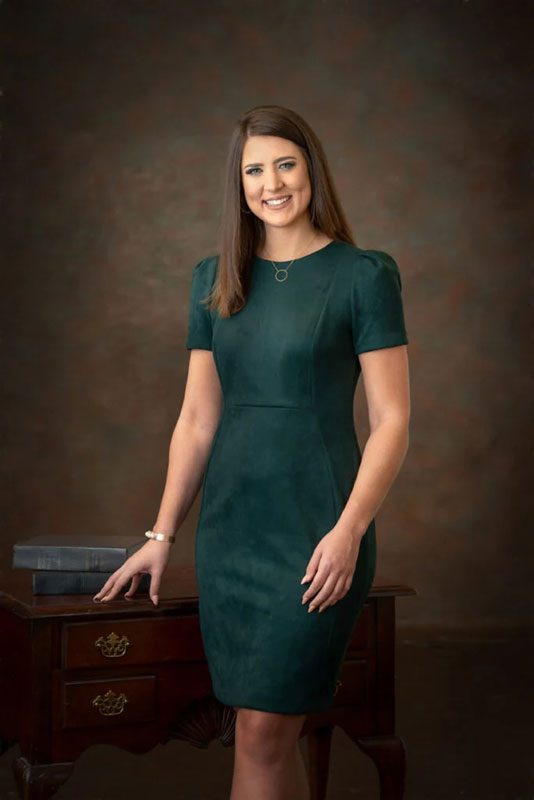 Practice Areas
Estate Planning
Criminal Defense
Business Law
Education
University of Florida, B.S.
Barry University School of Law, J.D.
Washington University, L.L.M.
Attorney Kali Brianne Stauss works in an "of counsel" capacity with the Schisani Law Firm, P.A. Before transitioning over to the private sector, Ms. Stauss was an Assistant State Attorney (prosecutor) for the Marion County State Attorney's Office in Ocala, FL.
Attorney Christopher J. Schisani and Ms. Stauss have successfully handled numerous cases together, including trafficking drugs, DUI manslaughter, vehicular manslaughter, aggravated assault with a deadly weapon, possession of a firearm by a convicted felon, organized fraud, among a myriad of other significant cases.
Ms. Stauss was born and raised in Marion County, Florida. She is a graduate of the University of Florida, Barry University School of Law, and has a Master of Law in Taxation from Washington University in St. Louis. She is a certified County Supreme Court Mediator and Notary Public.
Ms. Stauss was the vice president of the Junior League of Ocala and co-authored a law school self help book entitled, "Beating the Law School Curve."
Ms. Stauss cares for her clients and strives to give them the best legal experience possible. She shares the same fighter mentality as Mr. Schisani, which has contributed to their shared successes on countless cases.