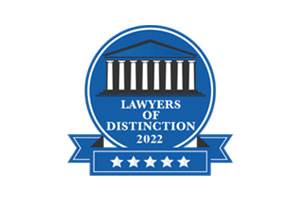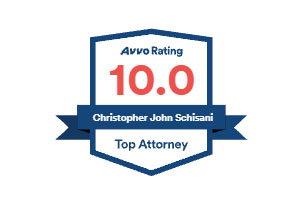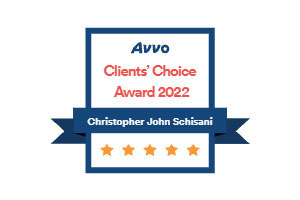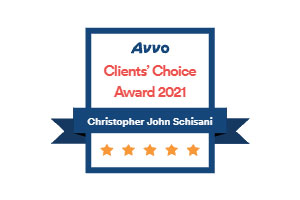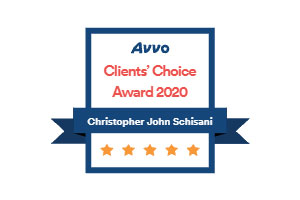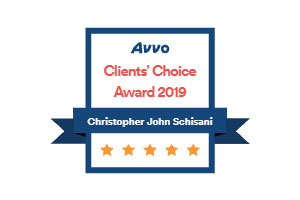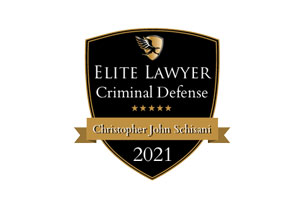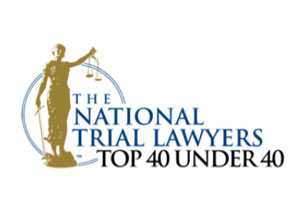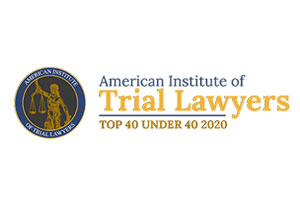 10/10 Rating on Avvo. Clients' Choice. Elite Lawyer. Top 40 Under 40.
Awesome defense lawyer!

Awesome defense lawyer! Handled my case with gusto and actually got my better results than the previous attorney! Thank you so much!
One of the best defense lawyers in central Florida!

One of the best defense lawyers in central Florida, he handled both cases and did a great job. This will be our family lawyer for many years to come 🙂
Fighter mentality for his clients!

Has a fighter mentality in really fights for his clients, great knowledge of the law, although he is Young, he surprised me with his due diligence and helped me get outstanding results. Thank you so much!
Appreciative

Very Professional and helpful Thank you I had 3 felony charges and I never been in trouble before . I hired Chris who was able to get all 3 charges thrown out! Highly recommended
Best lawyer!!

Chris is the best. We heard about him through a couple friends and he is truly great. Answers all of your questions you have and works with you on payments. Would definitely hire him again is needed!
Best experience EVER!!

There are many lawyers/law firms in Florida but none like Christopher Schisani. He worked with me financially as well as he was there every step of the way. No one else is as efficient and dedicated to getting you the best of the best than Schisani law! Thank you for everything
Highly recommended!

Great work & well trusted law firm! Highly recommend if you are looking for a good Law firm on your case!
Chris is by far, hands down the best lawyer you could have on your side.

Chris is by far, hands down the best lawyer you could have on your side. He is very knowledgeable, professional and his work ethic is amazing. He is a lawyer that truly cares and will listen to you. He is very up front and honest. He took on a case that was a little tricky but he believed in me and that's what I needed.
One of Florida's Best Criminal Defense Attorneys

Attorney Christopher Schisani is one of Florida's top criminal defense attorneys. As an attorney who has worked with him, I can attest to his devotion to his clients and the aggressive representation that he provides. He makes himself available to his clients and keeps them informed every step of the way. The Schisani Law Firm's impressive results speak for themselves.
Pleased client for life

Schisani Law Firm is the place to go for legal representation. Chris treats you as a real person not just a client. He cares about your future and its never about the money. He is very affordable. He is also reliable no matter what time of the day it is. He is always in communication with you. Chris is sincere and looks out for your best interest. He will fight till the end to make sure you get what you ask for. He is dedicated to his clients. I highly recommend him 100%. He will forever be an attorney I call for anything and everything. Thank you Chris for everything you have done for me and my Family.
Only attorney you will ever need!

Christopher is a hard working attorney. Not only did he fight my husband's multiple cases till the end but he was able to get bond on two separate charges of VOP immediately. Did not waste time. He is persistent, compassionate, understanding, and makes you feel like you're family. He fights like his clients are family. He is motivated and driven to do all that he can and the best for his client. I highly recommend him. I have known him for years and he is one of the most intelligent individual I have come across. He has his best interest in his clients and won't back down until his client is happy. So pleased with his services.
Dedicated and Diligent Defense Attorney

I was charged with a very serious crime and facing considerable consequences. From the beginning, Mr. Schisani was earnest and clear in setting realistic goals to the outcome of the case. As can be expected, the case took some time to resolve, approximately 9 months, and Mr. Schisani did a superb job of providing me with updates throughout the process. When dealing with serious legal allegations, it can be a very stressful time. I was very impressed with his availability and quick response time to all my inquiries regarding the case. Due to Mr. Schisani's diligence throughout the process, I received a favorable outcome and am very pleased with the results of my case. As a criminal defense attorney, Mr. Schisani was dedicated and tenacious in getting me the best possible outcome. In my opinion, Mr. Schisani provided 5 out 5 legal representation at an exceptional value. I would highly recommend Mr. Schisani's services to anyone in need of a criminal defense attorney.
Excelente

Christopher is very reliable, gets great results for you, and makes it extremely convenient for you to continue with your work life and personal life while he works hard for you. Give him a chance and you'll be a lifetime member with him. Amazing personality and professional ethics. Highly recommended. I will be sending everyone I know to Christopher from now on! Thanks Christopher!
Chris, a god amongs men

Chris worked tirelessly to fight for the best outcome in my case. Without his help I don't know if I would have had a life worth living, being so young, any kind of criminal record would have been terrible. Being arrested can be very detrimental to anyones mental health. Chris however answered any of my questions and was able to take away some of that burden. I was very confident in his ablity to work toward the best outcome in my case. Though the damage has already been done, Chris' tireless work has allowed for me to one day heal from this terrible experience. I would highly recommend Chris to anyone dealing with a legal issue as his dedication to his clients is unmatched.
The Pit bull Attorney

If you are facing any legal challenges, this is the attorney you definitely have to hire. I was facing some serious charges, but this great attorney fought to the very last second to get the best results for me.
He is an excellent negotiator and a tough fighter, and that's why I have given him the nick name of "The Pit bull attorney."
If I was ever in trouble again or anyone I know, I would call Chris immediately, no doubts about it!!!
Here's the part that's most important, he does not look at you as a client, but rather as a family member and that's what makes him different.
Thank you so much

Hard work very good Knowledge I recommends him He knows what to do I hired him do a Battery ( domestic violence ) He got it taken care of and dropped Thank you so much Mr. Chris
Excellant lawyer

He is wright on the target . very helpful .he will return you call and explain everything needed. He will up date you regarding you case as soon as he knows something new is coming
Outstanding Lawyer

Chris is awesome! Great to work with and quick to reply. I was being charged with domestic battery by strangulation because of retaliatory allegations from the mother of my kids. From day one Chris was on top of it. At my first appearance, my bond was cut in half and 5pm hold taken off immediately. Allowing me to get out with just enough time to reschedule my appointments for work without any hiccups. This alone is worth the 5 stars but Chris did more than that. He worked with the State attorney bring my charge down to a misdemeanor battery for which the Judge accepted the no contest plea. I am very grateful I hired Chris, I couldn't have done it without him.
Choose Christopher Schisani Now!!!!!

I was in some criminal legal trouble that could have cost me my life and my career. He was a recommendation from another lawyer that knew I needed the best in Florida. I called Chris and without hesitation he told me what I needed to do and what my options were. He got to work quickly and always keep me up to date on what was happening. He was one of the best decisions I have ever made. He made the whole case go away and now I have my life and my career back. I will forever be in his debt!!!! Thanks Chris!
Great service

He did a motion for me for my early termination and we win,he was extremely helpful he do everything so fast and easy
Highly Recommended Lawyer

I recommend 100% Attorney Christopher Schisani for any traffic or criminal defense, one's of the Top in central Florida. He handled my case in a very professional way and always keep a great communication of every step. He was able to solve my case without any criminal record on my file. Thank you Christopher and his law firm for all your hard work.
Christopher is great.

Christopher has been very helpful and attentive with the case. I appreciate all the efforts and work he has committed to us. Thank you.
Case

Hace unos meses recibí una multa de tránsito que me pareció injusta, la cual le pedí ayuda al abogado Christopher Schisani, quien desde el primer momento fue muy honesto conmigo, esto me tranquilizó hasta hoy que con su gran trabajo mi caso fue ganó con éxito. Se los recomiendo a cualquiera al 10000%.
A few months ago I received a traffic ticket that seemed unfair, which I asked the lawyer Christopher Schisani for help, who from the first moment was honest with me, this reassured me until today that with his great work my case was successfully won. I recommend them to anyone 10000%.
Highly recommend!!

I highly recommend attorney, Christopher Schisani. He responds in an extreme timely matter and is a very trustworthy person. He is passionate for his clients and have great knowledge of criminal law. He helped me get the most ideal outcome of my case which is dismissal of all criminal charges. I'm so happy I picked him and his law firm. There is no other attorney that will work as hard for you. Choosing him and his law firm was the best decision I made.
Great lawyer

I have never gotten into trouble with the law but some how some way I dated someone who put an injunction on me. I'm glad that I found this law office and I was placed under the care of Christopher Schisani. He handled my case like a professional and within a few months my criminal case was closed. I want to thank God, Christopher and his law office for helping me defeat this case.
Excellent Attorney!

I can't say enough good things about Christopher. He's a very intelligent, knowledgeable, caring attorney and always responded to my questions in a timely manner. He helped me through very tough times and got the results I desired.
Highly recommend!
Tim Parker

Very communicative and fast responder. Handled all the details very thoroughly and made it very clear what was going on. Overall intelligible and reliable.
They were professional

Christopher and the law firm helped my husband with a traffic violation. We were able to access them anytime and explain everything in full detail. They were professional, kind, and caring. We recommend him.
Great guy and fantastic lawyer

Chris represented me with my case in Ft Myers. He did a lot of research on previous cases pertaining to my case. He also had an incredible closing argument which I believe is what really helped my injunction to be dismissed.
Excellent Service

Chris has been amazing through my whole case. He has been a great reference as well with dealing with my medical school application process. He has assisted tremendously in the steps I need to take to have my record expunged and how to address application questions referring to my record. I would highly recommend using Chris if you are facing any legal troubles or just need a consultant on legal matters.
energetic, skilled criminal attorney

Christopher Schisani is an outstanding lawyer who is willing to put the time into his clients. I had a very positive outcome working with Mr. Schisani and felt as though he was honest and transparent throughout the process. I knew where the case was, I felt confident that Mr. Schisani was working hard with the prosecutor, and I was able to communicate with him all along the way–whether it was over the phone, email, or text. He knows the system well and brings his experience as a prosecutor to the table. I was more than happy with the result and I would highly recommend his services.
Awesome Attorney

Chris has saved my life from having to do 25 years to life, with 5 charges against me, he was able get 4 out of 5 dropped. I was only given 3 years.
Chris is a dependable and loyal attorney. He'll Fight For You!
I Thank God For Him!
Promt accurate service without pretense

Christopher was supportive, careful to learn the facts and got the ball rolling with almost incredible speed. While our case is not complete at present writing, I have every confidence that it will be completed as quickly as possible with a favorable outcome.
Highly Recommend

Truthfully I was very pleased with this attorneys services. Not only did Chris keep me well informed, updated me after every court hearing, answered my texts/calls on weekends, thoroughly went through my case with me, but him and his team got me a great result that I'm forever grateful for. I felt like Chris was on my side every step of the way and cared about my case, which was relieving because I have never been in trouble with the law before and I was nervous. Chris went through and explained everything to me and reassured me everything would be okay. He is a very smart and caring attorney and puts in the time for his clients. Although I can't say I won't be in trouble w the law again (lets hope not) I will definitely be recommending Chris as the attorney to go to.
Passionate Attorney…

I was at my worst moment in life when Mr. Schisani represented me. I was scared about what to do, what was going to happen to me, and how my life was going to be affected by one moment. Mr. Schisani was kind and very knowledgable of the law and made me feel like I had a great advocate behind me! THANK YOU for all you did!
Christopher Schisani

Christopher is one of the most competitive people I've ever met. You can tell that he speaks from his heart and with passion. I was immediately able to connect with him and he made me feel very comfortable during our interaction. He is very down to earth. From my interaction with other lawyers I always felt like they were talking down to me. Chris treated me like a normal person, and most importantly, was able to get my felony case dropped. I highly recommend him to anyone seeking a criminal lawyer and would, without a doubt, hire him and the Joshi Law Firm again if I run into any trouble. Great job Chris!
Great Attorney

Chris is a great attorney who zealously fights for his clients. He works hard and is not afraid to go up against tough competition. He cares deeply for his clients and obtaining the best outcomes.
In Christopher John Schisani We Trust

If you are looking for a lawyer who would listen to your concerns & tirelessly work with/for you to get the results then Christopher John Schisani is who your looking for. He promptly addressed my concerns & kept me informed throughout the process & he did so with the utmost professionalism, compassion & generosity. At the end he produced results I couldn't be more happy with. I am forever grateful/thankful for his help, I truly cannot recommend him warmly enough. Thanks Chris!
Awesome

Helped me get out of my potential circumstances and for that he is very much appreciated. Always had a great attitude and always wanted to help in any way he could. I also really enjoyed the fact that he was younger because I believe he had a more open mindset about my case; as well as his positive attitude. If I ever needed him again he'd definitely be the first person I called.
Excellent Attorney

For years I have worked with the best lawyers in each area. For my case, I had to have an intelligent, strategic, and very strong lawyer. I only hire the best and Christopher Schisani is the best lawyer. I am very well represented. He is a strong American and loyal Italian.
One word- results!

I'm very happy I hired Joshi Law to get my cases resolved and I'm very happy with the hard work this young man put into my cases… He is a worker! After speaking with Chris on several occasions I felt more comfortable about my situation. The prosecutor originally wanted 30 days in jail to resolve my Felony and Misd. Cases but Chris was able to instead get me 2-years probation. I completely trusted Chris with my cases and I definitely recommend this lawyer. Great attorney!
Great job!

He did amazing on my case and constantly kept in touch and updated on my progress. Goes above and beyond and answered all my concerns in a timely manner. Friendly and hardworking! Would 100% hire again.
Got both of my cases dropped. Great lawyer. Happy Client.

I am very happy with this lawyer and the result of my cases. Both of my cases were dropped. I hired Joshi law firm to take care of 2 of my cases. Chris explained the issues with my cases and even was available to answer my questions after hours. This lawyer is very passionate about his job and actually cares about his clients. Very knowledgeable, down to earth & easy to talk to. I highly recommend this lawyer.